International sport event planning and implementation
DelMont Consulting was established in 2001 to provide experienced, multifunction coordination of international sport events to Organizing Committees, federations and other agencies. To date, our Executive Consultant has been directly involved in 5 Olympic Organizing Committees, 4 FIFA World Cups™ and various sports and political events; totalling over 20 years of practical experience.
It is our mission to provide comprehensive and strategic execution of international events using measurable planning and implementation principles. DelMont Consulting and its network will provide your organization with an effective alliance to deliver a successful and sustainable event.
While the basic components of international events are comparable, we believe it is the objectives of the client and stakeholders, coupled with local culture and business practices of the host nation, which determines the uniqueness of each event and how its objectives are met.
Ron DelMont
Executive Consultant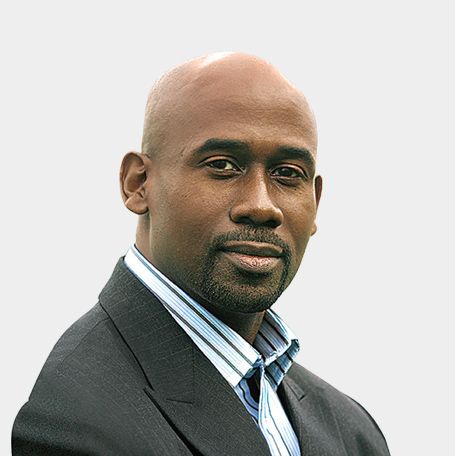 Ron DelMont is the founder of DelMont Consulting and recognized as a resourceful executive with over twenty years of demonstrated ability to excel in dynamic, complex and multinational environments. He is experienced in project based institutions with emphasis on stringent timelines, comprehensive coordination and international focus.
Through Ron's engagements, he has consistently shown his ability as an analytical, proactive and team oriented administrator who is skilled in collaborating with diverse business units while leveraging conditions towards increased efficiencies and cost-effective solutions.
Ron has implemented effective solutions across multiple projects that required the integrated activities of Organizing Committees, sport federations, government agencies and contractors. The knowledge gained from these experiences has made him acutely aware of the intricate coordination and various levels of support required in delivering a mega event.
The coordination required in achieving the client's and stakeholders' objectives are coupled with the local culture and business practices of the host nation. It is this awareness and vision that makes DelMont Consulting an exceptional partner in delivering a successful and sustainable event.
Services
DelMont Consulting offers a variety of services throughout the event lifecycle including planning, implementation and legacy:
Project
Management
Requirements Development
Stakeholder Alliances
Cost Containment
Contract Administration
Event
Management
Venue Design & Adaptation
Multi Function Coordination
Compliance Monitoring
Tournament Operations
Workforce
Management
Knowledge Transfer
Resource Planning
Recruitment, Training & Deployment
Supplier & Contractor Integration
Supply Chain
Management
Requirements Identification & Standardization
Distribution Center Design & Operations
Asset Management & Security Procedures
Legacy Planning
Projects
Samples of projects our founder has been involved with:
2014 FIFA World Cup™ – Brasil
Qatar 2022 Supreme Committee / PMC – Doha, Qatar
2010 FIFA World Cup™ – South Africa
2006 FIFA World Cup™ – Germany
2006 Doha Asian Games Organising Committee – Doha, Qatar
2006 Organising Committee for the XX Olympic Winter Games – Torino, Italy
2004 Organising Committee for the Olympic Games – Athens, Greece
Olympic Games Knowledge Services – Lausanne, Switzerland
2002 Salt Lake Organizing Committee for the Olympic Winter Games – Utah, USA
2000 Sydney Organising Committee for the Olympic Games – Sydney, Australia
Denver Summit of the Eight 1997 – Denver, Colorado, USA
1997 Muhammad Ali Cup & Tribute – Louisville, Kentucky, USA
53rd Presidential Inaugural Committee 1997 – Washington, D.C., USA
1996 Atlanta Committee for the Olympic Games – Atlanta, Georgia, USA
1994 FIFA World Cup™ – USA
1993 World University Games – Buffalo, New York, USA
Achievements
A few examples of measurable results DelMont Consulting has achieved through various projects:
Appointed 19 months prior to the 2014 FIFA World Cup™ to advance FIFA Brazil's administration and coordination with the Local Organising Committee, governmental authorities and various stakeholders. Successfully implemented institutional knowledge, reporting and mitigation strategies for FIFA's requirements, auxiliary events and premier competition.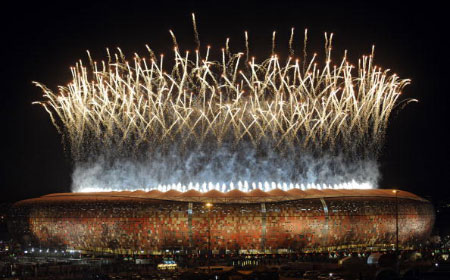 Directed the development and successful execution of FIFA's requirements for the 2010 FIFA World Cup™ including stadium infrastructure, test events, tournament operations and associated events in cooperation with Local Organizing Committees, Government, Host Cities, Commercial Affiliates and contractors.
Spearheaded the advancement of stadium guidelines for football matches, including FIFA World Cup™ events, in the official publication Football Stadiums: Technical recommendations and requirements 4th & 5th Editions; published in 2007 and 2011 respectively. The guidelines are an essential reference material for the delivery of stadium infrastructure for the 2010 and 2014 FIFA World Cups™ as well as future host and bidding nations.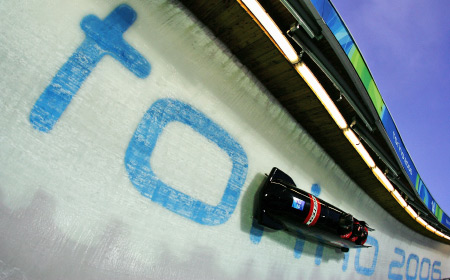 Implemented transfer of knowledge services to Local Organizing Committees (LOC), on behalf of the International Olympic Committee (IOC) and the event organizers, in developing planning principles, contract negotiations, recruitment, training and event delivery; utilizing industry standards coupled with local business practices.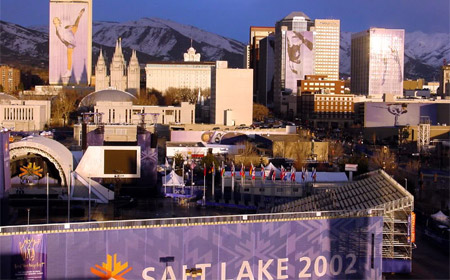 Directed the 2002 Salt Lake Organizing Committee's logistics operations resulting in a departmental evolution of a four-member start-up into a multi divisional workforce of 500; spanning a period of 21 months with $310 million in assets to support 76 venues.
Administered the 2000 Sydney Organizing Committee's Olympic Park planning for a 200 hectare precinct consisting of 15 Olympic venues, with a daily population in excess of 400,000, in coordination with internal departments, government, sponsors and suppliers in the design and operation of the site.
Testimonials
The following are excerpts from testimonials to the knowledge, performance and collaboration exhibited by our Executive Consultant, Ron DelMont.
Ron oversaw required staffing, and held overall budget responsibility for the local FIFA Brazil office. He was tasked to establish and implement appropriate administrative processes and procedures for FIFA's Brazil office.

Thanks to his experience of successfully managing FIFA's South Africa World Cup office 2010, he very quickly mastered the task at hand. In addition, he was able to establish and maintain effective working relationships with key stakeholders from the Local Organizing Committee, host city representatives in Brazil and other external constituency groups.

As a consummate professional with a good head for business, he always represented the interest of FIFA with great loyalty and adeptness. Ron has the ability to quickly adapt to different cultural environments, and has proven his ability to be a successful negotiator in such different environments.

Ron's excellent work significantly contributed to making the 2014 World Cup a successful tournament. I would like to thank Ron for his outstanding work and valuable support over the past years.

FÉDÉRATION INTERNATIONALE
DE FOOTBALL ASSOCIATION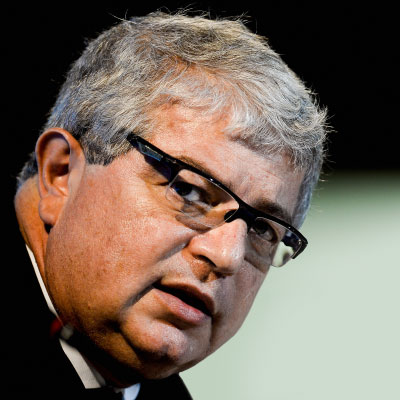 The LOC was already shaping up to organise the 2014 FIFA Brazil World Cup™ when Ron DelMont joined it, bringing along with him FIFA's focus of the work in progress. And to make sure he would get the best to comply with FIFA's request, he put himself at the LOC's disposal, unconditionally and irrevocably, and all his large experience of previous World Cups.

His pragmatism, his keen analysis of the organization, of the goals to be met in the right time, and his critical eye to spot the sore joints that could hinder the skeleton from gaining full speed to reach the goal, made him the needed channel to exchange with FIFA along the years of preparation.

With his competence, his deep human approach, his sensitiveness to understand that maybe Brazil had a different way of working, put him in a leading role to get from the organisation all the points that FIFA required.

We found in Ron DelMont more than a Director but a close collaborator that leveled with the LOC in all its good and bad times to deliver the Cup of Cups.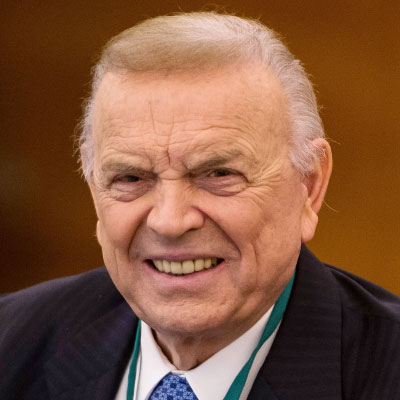 When Ron's name emerged as Managing Director of the FIFA World Cup Brazil Office, we saw it as extremely positive news. Not only for his experience, which was proven with his work in Africa with the last World Cup but also, what is very important, through his biography.

We can only congratulate the staff here through the FIFA Secretary General but also the attention the FIFA President not only our gratitude, but mostly our compliments with the wise and fortunate appointment. It is a matter of great honor but mostly of joy for us all.
Ron DelMont is appointed as the Managing Director of FIFA's office in Brasil. With all his experience, I believe Ron will make a decisive contribution to the organization of the competition in 2014.

FÉDÉRATION INTERNATIONALE
DE FOOTBALL ASSOCIATION

---

As Head of the FIFA World Cup Office 2010 South Africa, Ron was responsible for establishing the office in Johannesburg. He set up the office from scratch, and was responsible for strategic orientation and conceptual work with a view to the 2010 FIFA World Cup™ and its preceding events.

Thanks to his valuable experience and outstanding management skills, he also made a significant contribution in his dealings with the Local Organising Committee (LOC), Host Cities and other external stakeholders, as he was always very professional, was an excellent communicator and approached all matters constructively.

Ron is respected on both a personal and professional level within FIFA. He understood exactly how to support cooperation between the FIFA offices in Zurich and South Africa and how to develop specialized solutions. He has the ability to adapt to a variety of cultural surroundings and was a confident negotiator at all times.

In conclusion, Ron's excellent work contributed greatly to making the 2010 FIFA World Cup™ such a success.

FÉDÉRATION INTERNATIONALE
DE FOOTBALL ASSOCIATION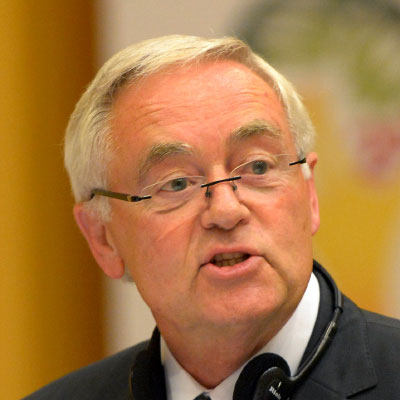 Ron is definitely an organisational expert on the extensive field of stadium planning, construction supervisions and implementation process ranging from stadiums and other major event facilities such as the IBC, to team base camps, training facilities, media centres, etc. He is fully conversant with technical requirements for event facilities in the area sport, logistics, media requirements, security, etc. He accompanied the implementation process and is excellently prepared for any position in the operations sector, as well.

Time and again, by working with him on a daily basis, I witnessed the efficiency of this work, the amount of trust his South African partners put in him, and his ability to lead the staff at the FIFA offices in Johannesburg. He deserves to take much of the credit for the great success that was the FIFA World Cup™ 2010 South Africa in many areas far beyond events taking place in the stadiums themselves.

As early as 2006, Ron and several colleagues summarised the stadium requirements for future FIFA World Cups and other key events in an official FIFA publication that is set to be the standard work of reference for the entire football community and events sector.

Ron is an asset to any event organisation, no matter at what level, and as such will prove an indispensable aid and partner.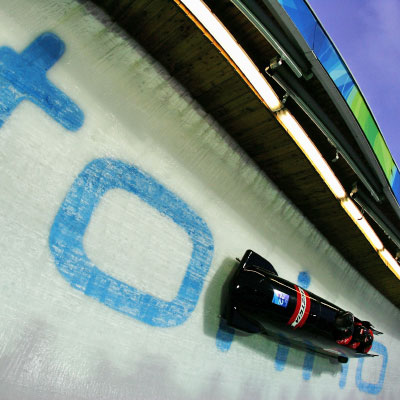 For the past three years, Ron DelMont has provided Transfer of Knowledge services to the 2006 Winter Olympic Games in Turin, Italy. During this time, Ron has provided valuable insight, from his multiple Games experiences, in the development and delivery of a Logistics operation within an event environment.

With less than three months before the start of the Games, Ron collaborated with TOROC Logistics to check the status of the department's processes. We highly appreciate Mr. DelMont's contribution and thank him for the precious suggestions we will endeavor to employ in our venture to assure a successful XX Olympic Winter Games.
Dear Mr. DelMont,

Thank you for your services to the 2006 Doha Asian Games Organising Committee on behalf of the Administration and Finance Directorate.

Your extensive knowledge of event logistics and execution provided valuable results in the Procurement packaging projects you were engaged in. As a result of your services, we realized a thirty percent consolidation of our initial procurement and contacts requirements and an enhanced comprehension of the nuances in administering a major event.

Moreover, your professionalism, openness and ability to tailor your experiences to accommodate our business practices were greatly appreciated.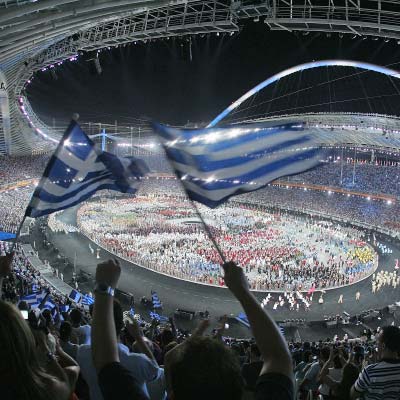 I have had the opportunity to work with Mr. DelMont during the Olympic Games of Athens, when he successfully demonstrated the capacity to stay focused on the big picture while maintaining a balanced perspective of difficult issues. His contribution to the operation of the ATHOC Logistics Department was immense, as he generously shared his knowledge and experience of previous Games and always made valuable, constructive comments. He also has excellent management skills, can work together with a team, and can easily adapt to the local business and cultural environment.

To sum it up, I think that Mr. DelMont has tremendous insight and excellent implementation skills and can become an invaluable asset for any organization.
I have had the opportunity to work with Ron during four Olympic Games Atlanta, Sydney, Salt Lake City and Athens. Ron successfully demonstrated the capacity to stay focused on the big picture while maintaining a balanced perspective on the difficult issues. This ability has resulted in a productive outcome in all four experiences.

The logistics demands in an Olympic Games environment are extreme, necessitating the development of the most effective team and operating principals. Testing and improving these elements are critical before the seventeen-day event takes place. Ron was able to work with us to develop a home-run plan for all four of the previously mentioned Games, an accomplishment that, in my opinion, showcased his tremendous insight and implementation skills.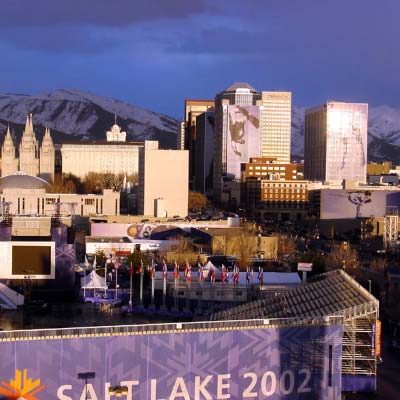 Ron was responsible for the tremendous and tedious task of creating and implementing from scratch in a timely manner a Material Logistics strategy and support structure necessary in hosting the 2002 Winter Olympic Games. Ron successfully accomplished this task in arguably the most professional and successful manner ever in the history of the Olympic Games in spite of the complicated environment resulting from increased security.

It was because of dedicated individuals like Ron DelMont working unceasingly behind the scenes and leading large teams that many people say that the 2002 Winter Olympics were the greatest ever.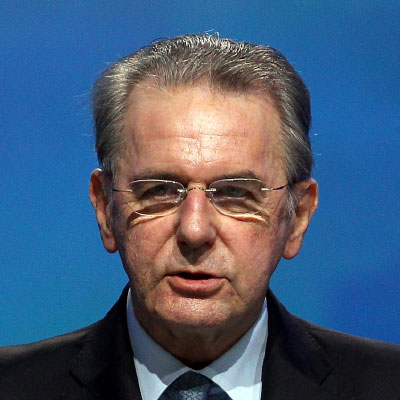 Upon the conclusion of the debriefing of the Salt Lake Olympic Games, held in Turin on 14-17 April 2002, and on behalf of the International Olympic Committee, we would like to thank you for your outstanding contribution.

The way you prepared and presented the logistics topic showed not only a willingness to contribute actively to the transfer of knowledge and expertise from SLOC to future organizing committees, but also perfect mastery of this subject.
Contact Us
Please complete the form below or call us on the number provided.
Postal Address
PO Box 47416, District Heights, Maryland 20753 – 7416, USA
Telephone
+1 801 244 2465 (USA)
Email